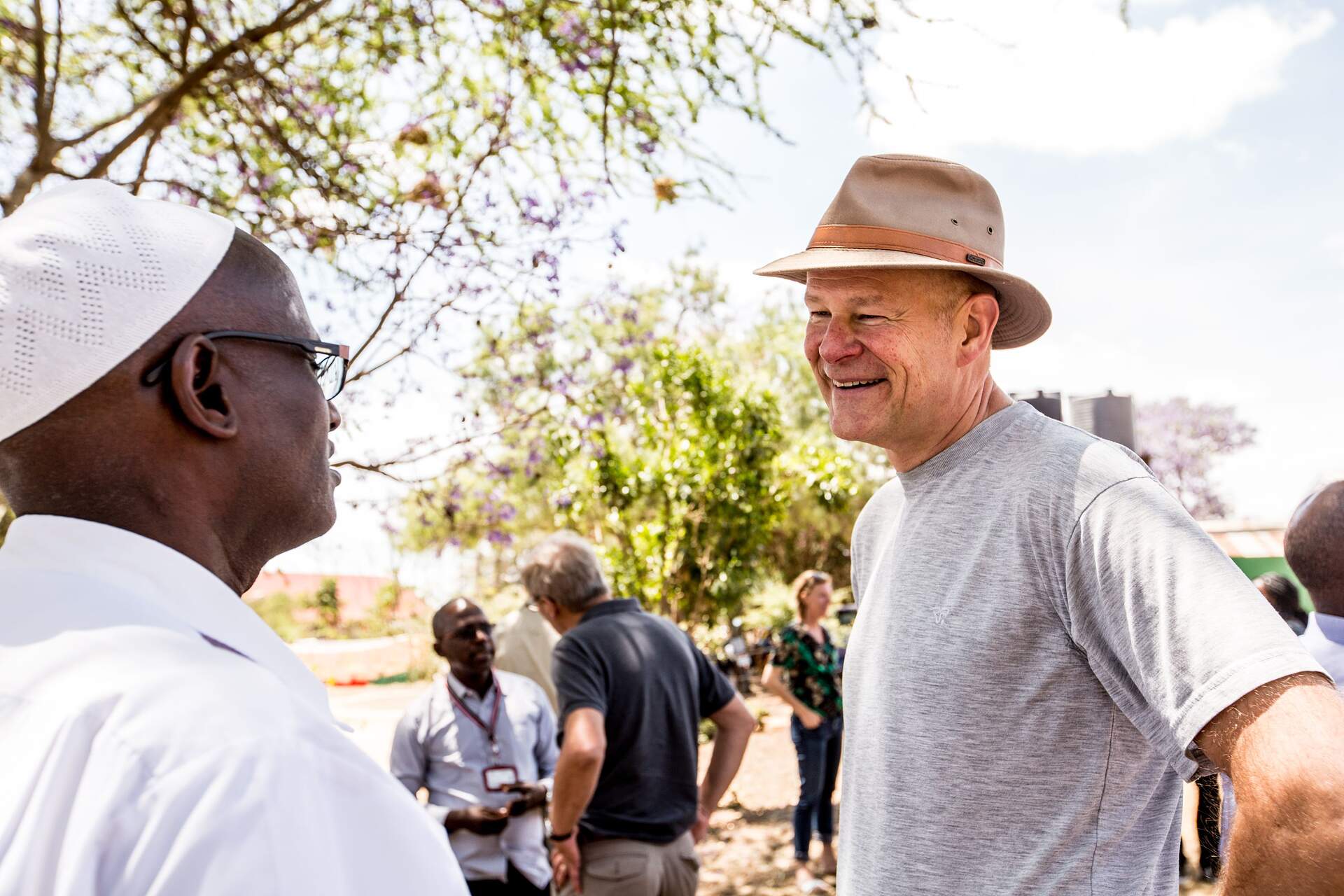 5 questions for Bernard Verburg
1. The WaterStarters project is the outcome of a project you started immediately after joining MegaGroup. Why is the WaterStarters project so important to you personally?
Access to clean water and sanitation is a human right, as captured by the UN's SDG no. 6. I cannot accept that we live in a world where there is not enough water for all. Or, explained positively, I want to bring lasting change to people's health and existence by ensuring there is enough water for all. That is our mission with MegaGroup captured by 'Bringing Water to Life' and related to our business, as well as to our role in society.
2. How does WaterStarters fit into MegaGroup's strategy?
CSR stands for Corporate Social Responsibility and that says it all. In the future, we can only stay successful when we actively contribute to making our business more sustainable and more impactful. Besides reducing our footprints in carbon and water and becoming more circular, we need to contribute to society in all facets: suppliers, customers, employees, and stakeholders.
3. It took a while for the first borehole to arrive but the very first WaterStarters borehole was struck at the end of September. What does it do to you?
It was a moving moment to me. Although I have never lost faith that we would get to that point I could not have predicted back in November 2018 that it would take is four years to reach that milestone. The credits go to the people in the teams at MegaGroup, Amref Netherlands and Amref Kenya who have been pushing so hard for this. And to our investors Aqua for All, Invest International and Nimbus who have bought into the WaterStarters idea at an early stage and have kept supporting us.

4. And how did you look back at the past few years, or actually the whole process?
At this point in time as the most valuable discovery and preparation journey you can imagine. We have learned so much from the successes and failures of others and have step-by-step improved our WaterStarters social enterprise model.
During the past 4 years the team, but also I, had to practice patience and resilience. I realise we have had many moments when we thought we were there, only to be disappointed. And I understand when people in the MegaGroup organization feel detached from, or skeptical about WaterStarters. We can only restore that by showing results.
5. What is your expectation for the project in the coming years?
Let us start at the beginning. We have a project now and we can now finally start testing all the assumptions we have made for the WaterStarters enterprise and to get insights and answers. Can we deliver flawless supply of clean water; are people going to pay for it; can we see an improvement in health; do we see an uptake in schooling of young girls and women?
We have set up good monitoring and evaluation for this. We hope we can now quickly add two more projects to the pilot and start running the model, learn from it, and adjust it.
I am looking very much forward to this!