Privacy statement
We respect your privacy and private life, but sometimes we need your Personal Data. We consider Personal Data to be any information relating to an identified or identifiable person, in conformity with the General Data Protection Regulation (the GDPR).
WaterStarters, located at Doornhoek 4205 5465 TG Veghel, is responsible for the processing of personal data as reflected in this privacy statement. This policy explains which Personal Data we use and why (the Privacy Policy). Furthermore, you will read how we store, protect and process this Personal Data.
This Privacy Policy applies to our Website https://waterstarters.org (the Website). We process your Personal Data in accordance with the GDPR and all other relevant legislation and regulations in the field of protection of Personal Data, like Dutch Telecommunications Act (Telecommunicatiewet) regarding the use of cookies (the Relevant Legislation).
Personal data we process
WaterStarters processes your personal data because you use our services and/or because you provide it to us yourself. Below is an overview of the personal data we process:
- First and last name
- E-mail address

Special and/or sensitive personal data that we process
Our website does not intend to collect data on website visitors who are under 16 years of age. Unless they have permission from parents or guardian. However, we cannot check whether a visitor is older than 16. We therefore advise parents to be involved in their children's online activities to avoid collecting data on children without parental consent. If you are convinced that we have collected personal data about a minor without such consent, please contact us at info@waterstarters.org and we will delete this information.
For what purpose and on what basis we process personal data
WaterStarters processes your personal data for the following purposes:
- Sending you our newsletter
- Calling or emailing you if necessary to carry out our services

How long we store personal data
WaterStarters will not keep your personal data longer than strictly necessary to realise the purposes for which your data is collected. We use the following retention periods for the following (categories) of personal data: 3 months.

Sharing personal data with third parties
WaterStarters only provides personal data to third parties and only when necessary for the performance of our agreement with you or to comply with a legal obligation.
Cookies, or similar techniques, that we use
A cookie is a small text file that can be sent via the server of a website to the browser. The browser saves this file to your computer. Your computer is tagged with a unique number, which enables our site to recognize that computer in the future.

We use cookies to improve the user experience on our Website. Moreover, cookies ensure that the Website works faster, that you can visit our Website safely and that we can track and solve errors on our Website.

You can always delete or disable cookies yourself via the browser settings. No more cookies will be stored when you visit our Website. However, please note that without cookies, our Website may not function as well as it should.
Links
Our website may contain links to other websites. We are not responsible for the content or the privacy protection on these websites. Therefore, we advise you to always read the Privacy Policy of those websites.
Automated individual decision-making
We do not use automated individual decision-making.
View, modify or delete data
You have the right to view, correct or delete your personal data. You also have the right to withdraw your possible consent for data processing or object to the processing of your personal data by WaterStarters and you have the right to data portability. This means that you can submit a request to us to send the personal data we hold on you in a computer file to you or another organisation named by you. You can send a request for inspection, correction, deletion, data transfer of your personal data or a request to withdraw your consent or object to the processing of your personal data to info@waterstarters.org.
To ensure that the request for inspection is made by you, we ask you to send a copy of your proof of identity with the request. In this copy, black out your passport photo, MRZ (machine readable zone, the strip of numbers at the bottom of the passport), passport number and Citizen Service Number (BSN). This is to protect your privacy. We will respond to your request as soon as possible, but within four weeks.
How we secure personal data
WaterStarters takes the protection of your data seriously and takes appropriate measures to counter abuse, loss, unauthorised access, unwanted disclosure and unauthorised modification. If you have the impression that your data is not properly secured or there are indications of misuse, please contact our customer service or via info@waterstarters.org.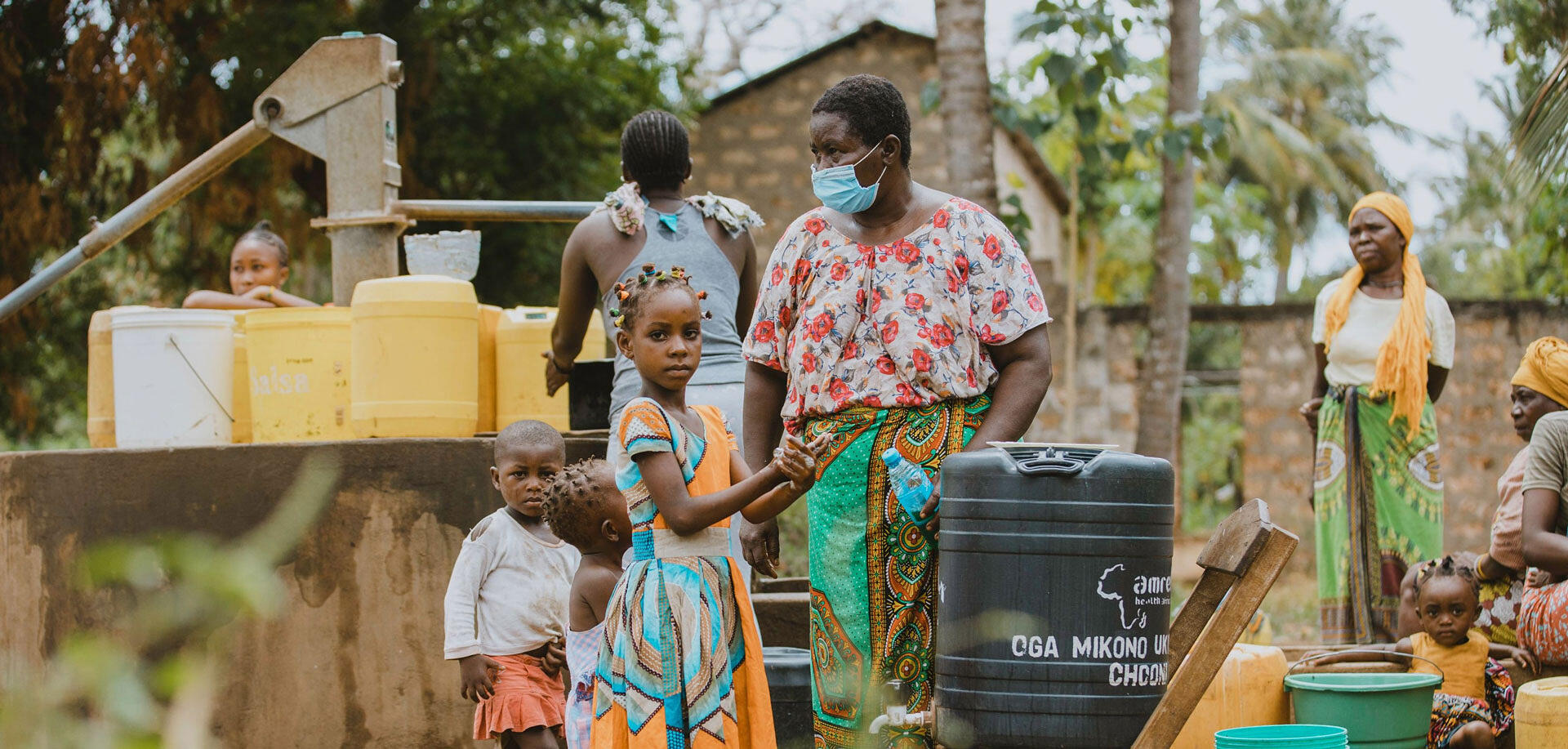 Hi, I'm a WaterStarter.
Are you?
We're a group of mission-driven individuals who believe in the power of water and collaboration to create lasting health change. Our mission is to radically improve the situation of 1.5 million Kenyans in water stressed areas over the coming 7 years. Together with communities, entrepreneurs, and with you!
Donate
Join as community