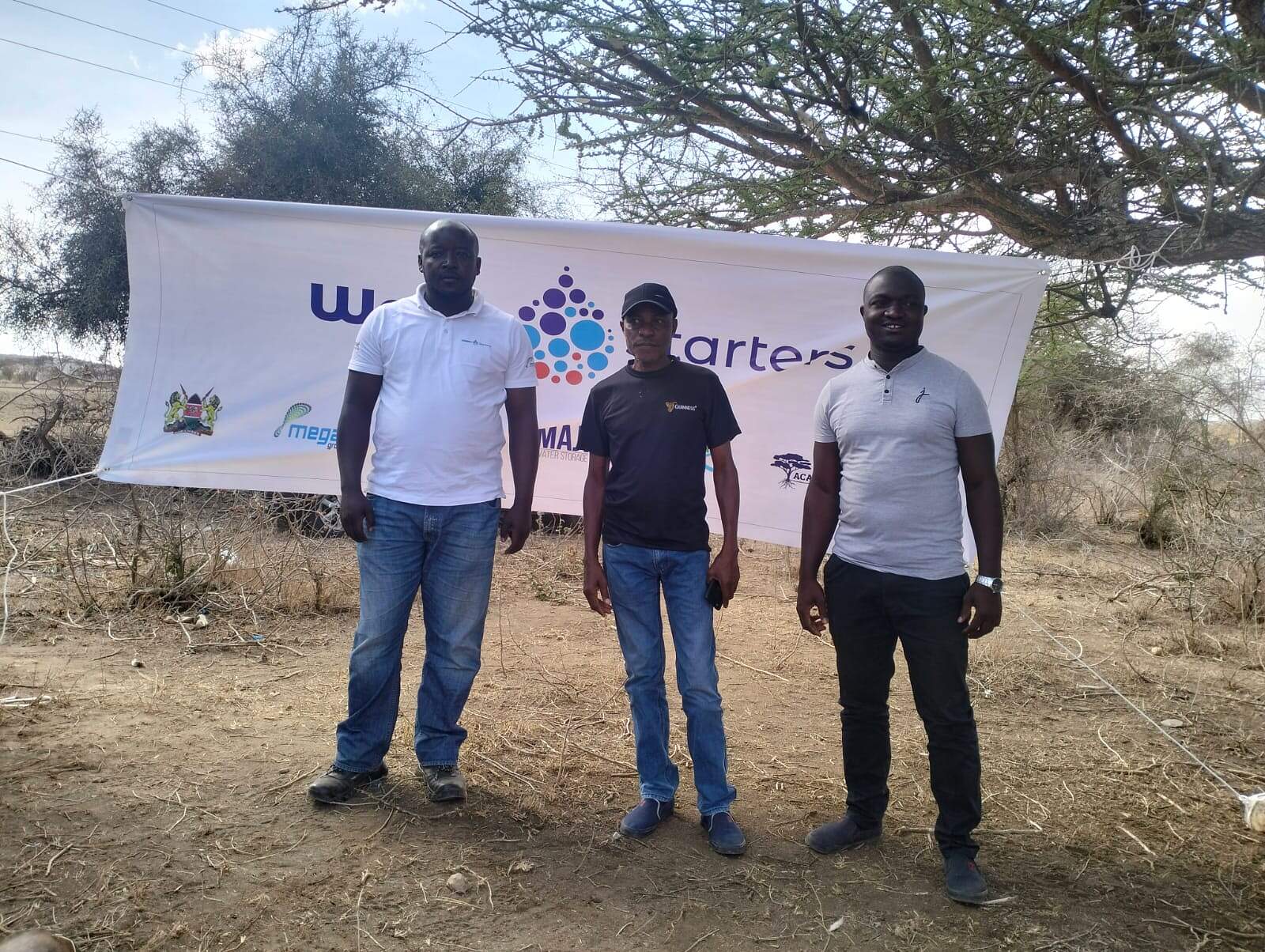 First WaterStarters borehole a fact!
After months of consultations, discussions and (much) patience, the time has finally come. The first contract between a WaterStarters franchisee and Amref in Kenya was signed on 30 September 2022!
The first WaterStarters borehole!
Following the above, we started the construction of the first borehole on 19 October. The water scheme will be finished in the coming few weeks. In addition, local healthcare workers will be trained on clean water, sanitation and hygiene (WASH). Thanks to our investors and partners, we have completed the first borehole in Kajiado County. This will help 2,800 people, 5,700 cattles, households, a health facility and a school to get fresh drinking water.

Philip Salaton
We would like to introduce you to our first franchisee: Philip Salaton! Philip is from Kajiado County and currently works for the Kajiado County Government as a village administrator. In this position, Philip is active in mobilising and educating community members to participate in development projects. He is also active as an entrepreneur.

Previously, he worked at various NGOs such as The Kenya Red Cross, Red Crescent Society and UNICEF on WASH, climate adaptation, food security programmes and emergency response initiatives. As a result, Philip has extensive experience in rural water management and positive behaviour change within Kenyan communities.

So, we didn't need to explain to him either why training local healthcare workers in WASH within WaterStarters is so important! Philip has a great passion for working for the community and he is very enthusiastic about WaterStarters. So a very cool first franchisee, who will definitely serve as a good example for future franchisees!
More boreholes to come
We have been in talks for quite some time with three communities that have already saved part of the required financial contribution. More information about these new projects will hopefully follow soon.
View media: